!- Theme Setting fonts ->
Radiant Fields below the Mountains
Radiant Fields below the Mountains
Quantity
Product set quantity
The maximum quantity per submit is 99999
This quantity is invalid, please enter a valid quantity.
Description
Shipping & Payment
Description
阿燈&淘哥,農人和歌手的相遇。
淘哥支持我們的好農產,我們支持淘哥的好音樂。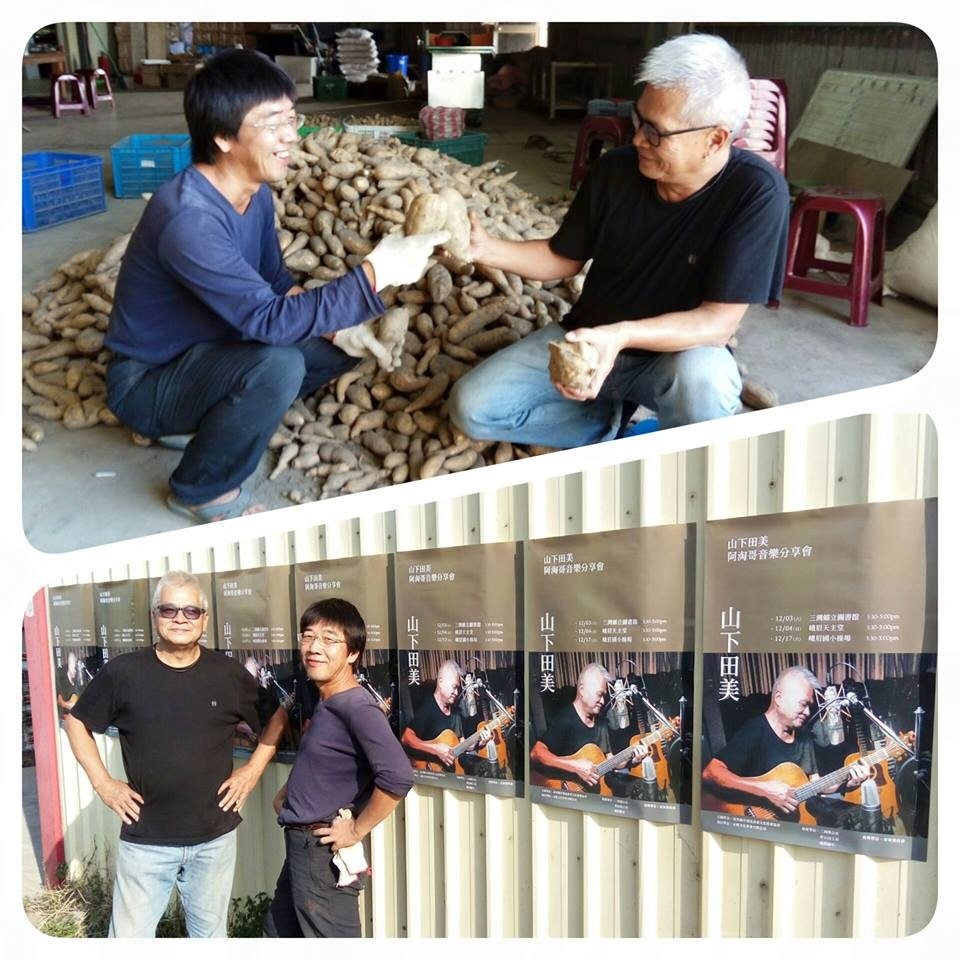 最特殊好聽的農產品!
『睽違十三年阿淘全新專輯《山下田美》-來自太平洋小島Formosa最療癒的自由民謠。』
After 13 years, A-tao has created a new album, Radiant Fields below the Mountains, the most therapeutic and liberating folk music from the Pacific island of Formosa.


阿淘哥全新創作專輯《山下田美》製作歷時六個月,終於完成。他用真摯的情感,紀錄來自土地的呼喚,每一首歌背後都有動人的故事,串聯出一幅幅真實的自然與人文風景。阿淘哥的音樂像一股暖流撫慰人心,雖然大多數的音樂作品以客語創作為主,但是音樂的內涵是對人類共感生命經驗的關懷以及自然環境的關注,沒有年齡、性別、族群或是國籍的限制。

阿淘哥認為:『資訊與慾望大爆炸的時代,相對現代人精神生活貧瘠,信仰幻滅心靈空虛。我相信好音樂有療癒的作用,能帶給人們溫柔和改變的力量。』請停下你匆忙的腳步,聽阿淘哥娓娓道來,說唱《山下田美》~


The album A-tao has been working on for six months, Radiant Fields below the Mountains, is finally done.

With the sincerest of affection, he has recorded the call of the land, and behind each song lies a touching story. Together, the songs are a series of real landscapes depicting nature and humanity. A-tao's music is like a warm breeze that soothes the heart. Even though most of the lyrics are only intelligible to those who understandHakka, the inner beauty of the music itself exhibits concern for the life experiences of all humanity and the whole natural environment in a way that is unbounded by age, gender, social group, or nationality.

A-tao says, "in this era of an explosion of information and desire, the spiritual lives of modern people are, in contrast, quite barren. There is a disappearance of spiritual belief and an emptiness of the soul. I believe that good music is a form of treatment, as it provides warmth and the power to change." Take a break from your busy life and listen what A-tao has to say in Radiant Fields below the Mountains.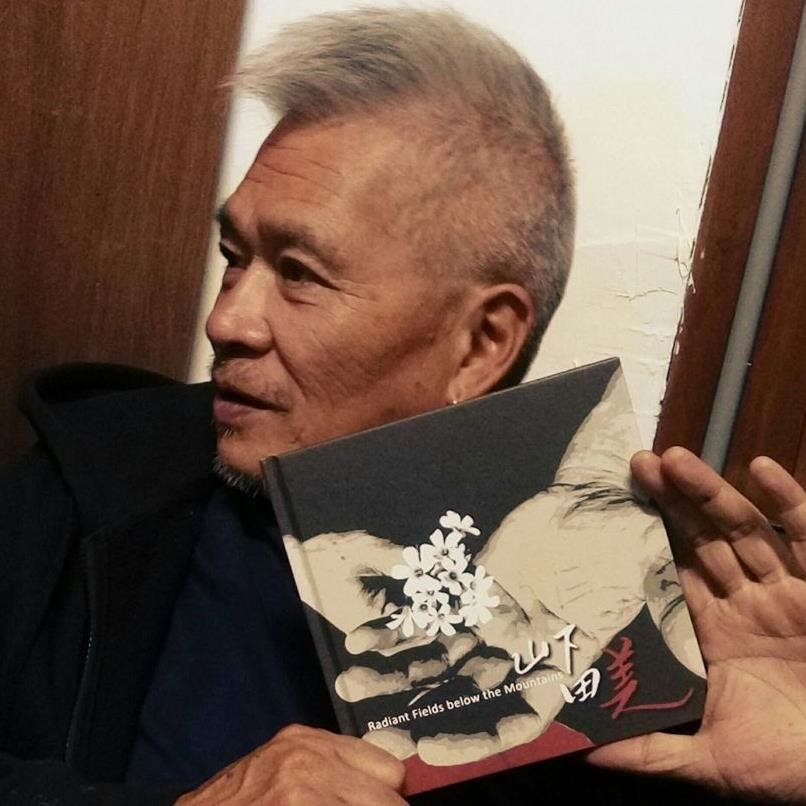 陳永淘(阿淘),1956年生於新竹關西,1969年舉家移居台北市。高中時期廣泛接觸各種類型音樂,開始自學吉他。1977年入伍,嘗試音樂創作,並於退伍後進入世新大學電影系就讀。1979年進入聯合報系「野外雜誌」擔任企劃與編輯,同年參與「鄭明能自然研究室」櫻花鉤吻鮭保育與香魚復育工作。1984年參與「太魯閣國家公園高山魚類調查工作」。1985年與包國良搭檔主持華視「水的誘惑」節目。1986年籌辦「大南澳香魚復育計畫」。1988年擔任公視節目「古跡頌」、「我們都是這樣長大的」執行製作。1991年離開台北移居三芝,成立「金屬解放」工作室,開始各類媒材的創作,也因為與家人再度團聚生活,陪伴年邁祖父回憶家鄉快樂時光,無意間打開母語音樂創作之路。

陳永淘音樂專輯出版年表:
 1991年《頭擺的事情》
 2000年《離開台灣八百米》
 2000年《下課啦》
 2003年《水路》
 2009年《新瓦屋花鼓進行曲》
 2014年《細人》
 2017年《山下田美》
山下田美_曲序

1 朝晨Early Morning

2 水路船歌Watery Path

3 面頰紅紅Cheeks So Red

4 打碗花Formosa Lily

5 細妹虫另仔Young Girl

6 Valai

7 打溜崎Sliding

8 腳踏黃泥Planted on the Earth
9 番薯湯Sweet Potato Soup



10 哪時When?

11 山下田美Radiant Fields below the Mountains

12 大樹下Under the Big Tree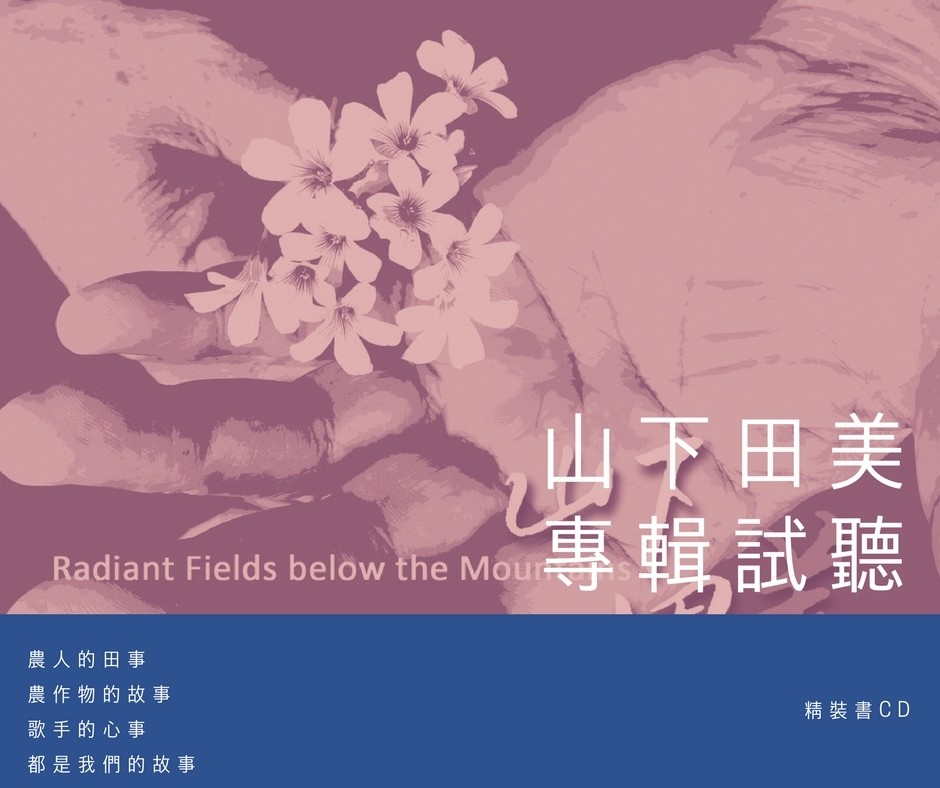 Shipping & Payment
Payment Options
新竹物流-貨到付款,需負擔20元手續費
小物宅配-貨到付款
信用卡(經由綠界)
ATM櫃員機(虛擬帳號3天內有效—結帳後取得虛擬帳號,可用手機銀行APP或實體ATM繳費)